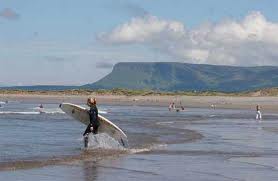 If you are a qualified Consultant in Emergency Medicine (FRCEM, FACEM, or equivalent)and are interested in spending a summer of sunshine* and surf in the Northwest of Ireland, we have just the opportunity you are looking for.
*sunshine not guaranteed!
We need a Consultant eligible for Registration on the Specialist Register of the Irish Medical Council (http://www.medicalcouncil.ie/), from early June 2017 to late September 2017.
Check out the rest of the website (www.edsligo.ie) to find out more about the ED in Sligo, and about the activities in the surrounding area or follow us on Twitter (@emedsligo)
For further details on the post and how to apply contact ed.admin@hse.ie, or mailto:martha.saba@hse.ie